— (B)Innovative Manufacturing Technology —
Revolutionary 3D Printing Systems of Designable Gels to Develop Novel Applications and Markets
Realization of artificial blood vessel and artificial joint close to living body by developing world's first 3D gel printing system
Research institute

Yamagata University, JSR Corporation, SUNARROW LIMITED, D-lightmatter
Background
Originally, living soft tissue is made of water-containing "gel", but the existing implants such as artificial blood vessel and artificial joint (biological substitute) does not have lubricity, substance permeability etc.(Hard & Dry), in addition, regular replacement is required from such characteristics(Figure 1).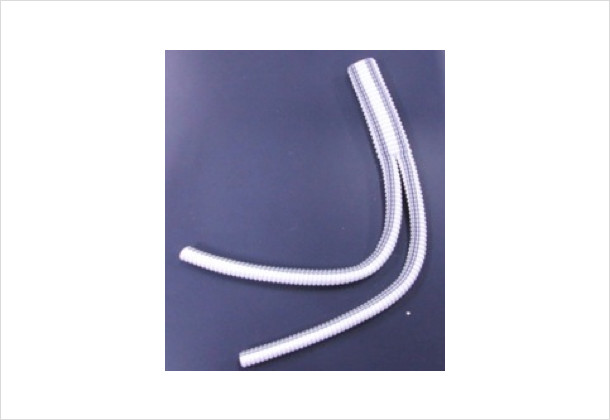 Therefore, in this theme, we are aiming to manufacture Soft & Wet implants such as gel blood vessels, gel cartilage, etc. by enabling free design and modeling by world's first 3D gel printer technology(Figure 2).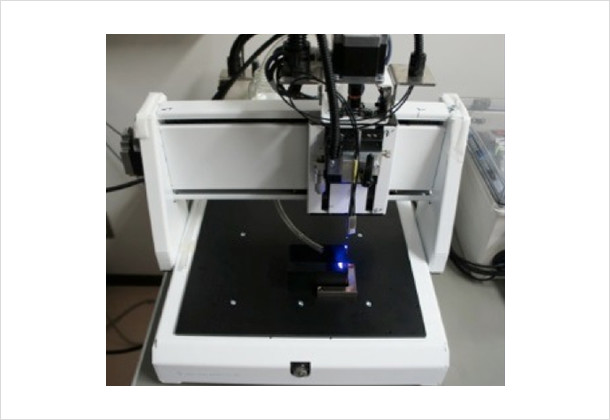 New Manufacturing with High Strength Gel and Gel 3D Printer [Japanese]
Goals
Developed "3D printing system technology" by "designable gel", which is an innovative gel material with free molecular structure and free shape and free function,
By FY 2016, 3D gel printing system (spread type) with accuracy of 500μm,
By FY 2019, 3D gel printing system (special use type) with accuracy of 50μm,
will be completed, and we are aiming to contribute to the advancement of new fields (medical, robot, etc.) and to create new markets in this field by providing these device sales and utilization services (starting test use from FY 2015).
Implementation contents
Super upstream design

Design of equipment with manufacturing capability suitable for the application
Design of gel material according to application

Innnovative manufacturing

About Materials
Manufacture of high performance gels that can design properties suitable for practical use(Figure 3).
About processing
Development of processing equipment (including software) that embodies the designed shape and characteristics and is easy to use.
About the structure
Establishing analytical techniques that can be used as technology and a guarantee of quality.

Assumed exit

Realize innovative value by social use of high performance gel.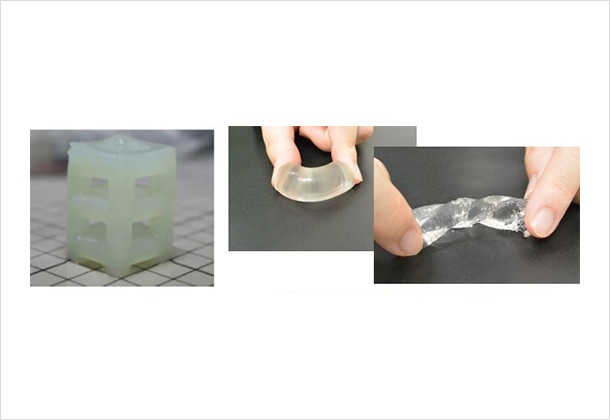 Outputs
Tools/Technologies
Utilization hub of tools and technologies  
Innovation style